Services
We are working in IT services for 10 years and developing software applications and mobile apps for clients all over the world.
We Believe
You Grow We Grow
Codemez is an Indian information technology company. It is led by an experienced management team. We provide strategic direction and support. By which your organization will grow fast. Our team is working hard for your success.Now Codemez becomes a leading IT solutions provider around the world. Do you have a website or are you going to develop it?
Our Latest Services
Preparing for your success, we provide IT solutions
Why Choose Codemez for Your Business Growth?
We Have Proven Results
Don't invest your hard-earned money on a strategy that isn't converting. Go with Codemez strategy because we take time to listen to your business goals and needs then build a custom strategy to reach goals.
We Are Honest & Ethical
We do smart work for clients and believe in honesty, integrity, and respecting our clients. We don't like to sell a service that you don't need. Codemez always provides actionable and converting services for its clients.
We Know Our Specialization
We research the strategy properly and then take that into action before going further. You can achieve your goal if your planning and techniques are strong and on a real basis. Does your strategy have some specialization?
We Put Customers First
Codemez is different from others because we put customers first in the way of success. We always keep in mind, there is no value in our success if our clients do not achieve their goals at the right time.
Client's Review
What do people praise about Codemez?
I really enjoyed working with Codemez! Reliable and easy to communicate with their team members. I would highly recommend to anyone looking for top-notch coding services!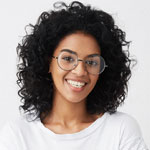 Vanny Die Hu
CEO, Vanny Gems
Excellent service! The team is very professional and patient, would recommend to any business or individual. Thanks Codemez!

Reliable, hardworking, and up-to-date on all the latest in coding and design! Great work.
Kimberley Brown
Web Designer
Amazing team and service. Would recommend it to anyone looking for professional web services.
ready to grow your business?
Contact us to work with a results-driven codemez IT company